University Marketing and Communications
Protecting our brand.

Our brand is how the university is experienced and perceived. Fresno State's trademarks embody this experience and have come to symbolize the passion of its alumni, fans and students. The trademark licensing program ensures the standards for representation of the university's brand are upheld on the products bearing its marks and that each product is created in a manner representative of the university's values.
What is a trademark?
A trademark is any mark, logo, symbol, nickname, letter(s), word(s) or combination of these that can be associated with the university. Fresno State asserts ownership and all rights, titles, and interest in and to its trademarks. To maintain brand equity, the use of these trademarks — in any form — is controlled by Fresno State through Trademark Licensing
Protected marks and verbiage
What is a trademark licensing program?
A trademark licensing program gives the university control over its logos and marks to ensure the quality and consistency of all university merchandise. It also generates revenue from the sale of merchandise bearing its logos and marks, which is used to support and enhance many programs campus wide.
What products can be licensed?
Students, alumni and fans generate many great ideas for new university products. Products are considered and approved by the Trademark Licensing Office. No products will be licensed without the approval of the Trademark Licensing Office. This ensures all products associated with the university are of high quality and good taste while ensuring non-approval of potentially hazardous items.
Who needs a license?
Anyone wishing to reproduce the trademarks of the university on merchandise for resale, products for internal use and promotional products must obtain a license. However, if you wish to only sell merchandise bearing university trademarks that is purchased from a vendor licensed to produce emblematic merchandise for the university, you do not have to be a licensed vendor.
What if you don't get a license?
All products must be approved by the Trademark Licensing Office. Failure to obtain a license and approval from the university's Trademark Licensing Office would be grounds for the seizure of all non-approved merchandise bearing the university's marks on the basis of trademark infringement. It also could result in jail time and numerous fines if convicted.
Can branded products be used for fundraising?
Several alumni and student groups are allowed to use university-branded products for fundraising purposes. However, the products must be produced by an approved licensed vendor and approved by the trademark licensing office. Any product that requires a financial transaction to receive, including but not limited to purchases, donations, payments of registration fee to attend or participate (i.e. golf tournament), will be treated as retail and will be subject to royalties.
What is CLC?
CLC is the licensing agency for Fresno State. As the university's agency, CLC is responsible for assisting the trademark licensing office, including processing applications, collecting royalties, enforcing trademarks and pursuing new market opportunities for the university.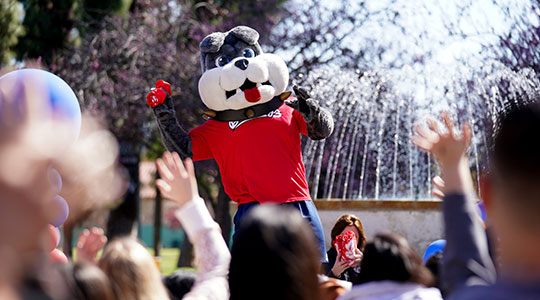 Become a Licensee
A licensee is an entity who has been granted permission to use another entity's property. Anyone who wishes to obtain a license to produce merchandise bearing Fresno State's trademarks must be approved by the university through its licensing agency. This application informs the university of how its marks will be used, what type of product the applicant makes and how the university is going to be represented. If you wish to become a licensed vendor, fill out the application below.
Submit your license application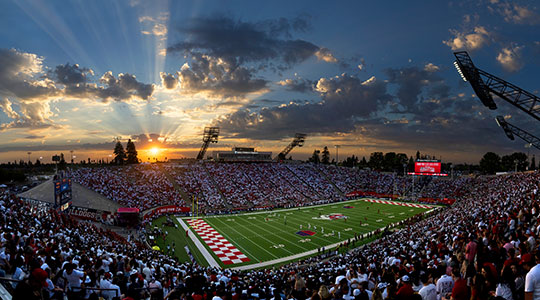 List of Licensed Vendors
Licensed vendors have completed the licensee application with Fresno State's licensing agency, CLC, and are approved to produce university-branded products that match your specific needs. If you are unsure whether a vendor is authorized to produce university-branded products or need assistance in identifying an approved vendor, please refer to the complete list of vendors below. If you'd like to work with a vendor who is not licensed, please direct them to the licensee application.
Complete licensed vendor list
How to order university-branded products for internal use

When you purchase university-branded products, you are helping to ensure student success, as a portion of your purchase benefits student programs at Fresno State. Learn more about how to tell if products are officially licensed and where to buy them.
IF YOU HAVE QUESTIONS REGARDING THE TRADEMARK LICENSING PROGRAM AT FRESNO STATE, PLEASE CONTACT:
Clarence Chiong
Trademark Licensing
cchiong@mail.fresnostate.edu
559.278.4451