University Marketing and Communications
Stationery is the official university business system.
Letterhead, envelopes and business cards are the first contact many people have with Fresno State. They are perhaps the primary means of presenting the university's graphic identity clearly and consistently.
Letterhead
University-wide and college-specific letterhead may be used for all correspondence. If you need customized templates for your department, program or unit, contact University Marketing and Communications at brand@csufresno.edu.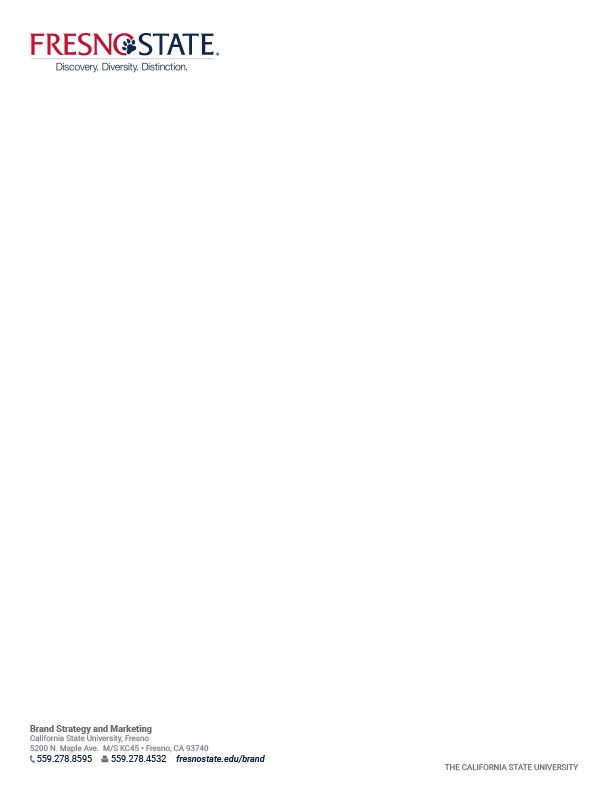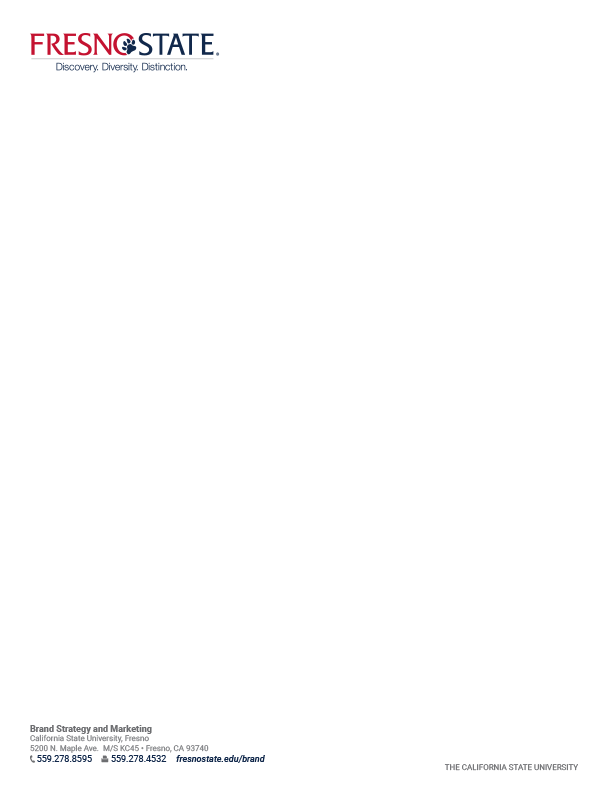 Letter style

| School or College | Letterhead |
| --- | --- |
| University Letterhead | Download |
| College of Arts and Humanities | Download |
| College of Health and Human Services | Download |
| College of Science and Mathematics | Download |
| College of Social Sciences | Download |
| Craig School of Business | Download |
| Jordan College of Agricultural Sciences and Technology | Download |
| Kremen School of Education and Human Development | Download |
| Lyles College of Engineering | Download |
Envelopes
Official Fresno State envelopes with the university logo are available at Printing Services.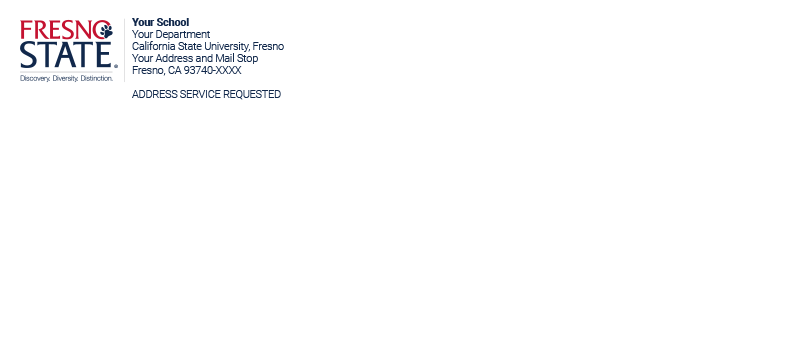 Business Cards
Faculty and staff who need business cards may request them from Printing Services. Cards also may be appropriate for students whose campus jobs bring them in extensive contact with the public. Please keep information as concise as possible and note the following:
You must use your official, university-affiliated job title, phone number, website and email address on your business card. Personal information is not allowed.
Academic degree designations are limited to space available, with the highest attained degree listed first after your name.
Professional designations such as (e.g. CPA, LCSW) also are permitted when space is available.
Submit business card requests to Printing Services.
Student Business Cards
Official business cards are issued to students, student assistants, or interns on rare occasions for students who have significant contact with the public as a representative of a university office. Official university business cards are meant to serve as identification for business purposes and should contain basic contact information.
Alternate business cards containing the Fresno State name and/or logo are strictly prohibited. Only official University business cards are allowed.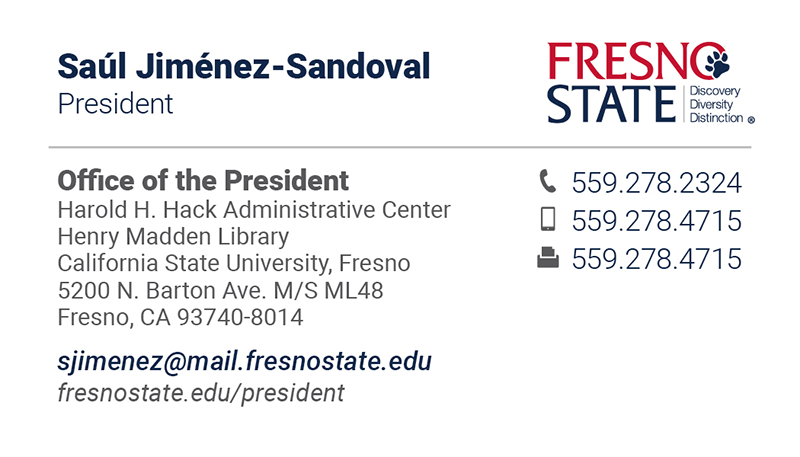 (Front) (Back)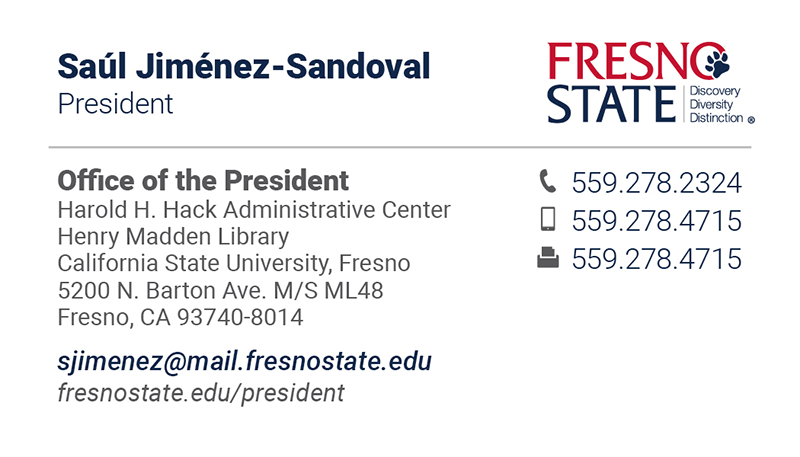 (Front)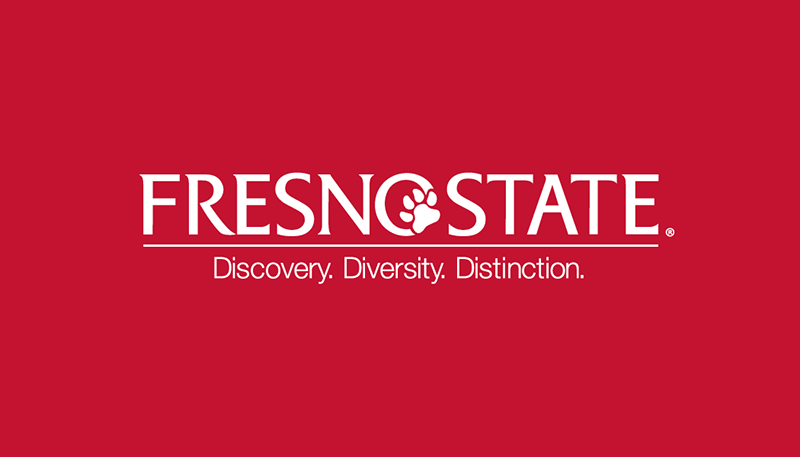 (Back)
PowerPoint Templates
The Fresno State PowerPoint template may be used for all presentations and is available below. The university seal PowerPoint may be used for:
The Office of the President
Faculty communications
International correspondence
Correspondence with academic societies or publishers
Formal and official university presentations
Accessibility
Documents at Fresno State should be accessible to the university community. To learn more about how to make your documents accessible, visit the accessibility website.