University Marketing and Communications
Bulldog Born font

The "Bulldog Born" font is a custom font, designed by Joel Beery, exclusively used for Fresno State Athletics. The intent is to use this font for top level brand identity elements.
Any graphic using the Bulldog Born font must obtain approval from Athletics before use/publication. Any application on merchandise/promo items must go through the standard licensing approval process and deadlines.
Usage:
Facility signage
Top level athletics brand messaging
Each sport's "official" name
Main/top level header identifying sport in marketing collateral
Athletic uniforms
Do not use for:
General body copy
Promo messaging (i.e. game day is Star Wars themed)
University or academic purposes
Student organizations
No arching of the font
Distribution:
Internal use
Approved sign vendors
Approved equipment vendors
Approved licensees
Important Note:
Fresno State Athletics and University Marketing and Communications are the only approved areas to distribute the font package to vendors.
Allowable Usage
Sports/Departments:

Baseball
Basketball
Men's Basketball
Women's Basketball
Cross Country
Men's Cross Country
Women's Cross Country
Equestrian
Football
Golf
Men's Golf
Women's Golf
Soccer
Softball
Swimming and Diving
Tennis
Women's Tennis
Track & Field
Track & Field / XC
Men's Track and Field
Women's Track and Field
Volleyball
Water Polo
The Bulldog Foundation
Sports Medicine
Identity:
Fresno State
Fresno State Bulldogs
Fresno State Athletics
Special Programs:
Spirit Program
Band (Apparel for Athletics Events)
Marching Band (Apparel for Athletics Events)
Athletics Venues:
Jim Sweeney Field at Bulldog Stadium
Bulldog Stadium
Margie Wright Diamond
Pete Beiden Field at Bob Bennett Stadium
Save Mart center
Spalding G Wathen Tennis Cente
Warmerdam Field
Protected Verbiage:
Timeout
Bulldog Born. Bulldog Bred.
#GODOGS
No 'Dogs Down
Pride of the Valley
Red Wave
Red Wave Rise Up
Underdogs to Wonderdogs
Staff TitlesAthlete Names/UniformsTeam Accomplishments (Championships)Athlete Accomplishments (i.e. Awards)Case by Case Basis:
Athlete/Coaches/Staff Names
Non-Video Board Graphics (i.e. Social Media)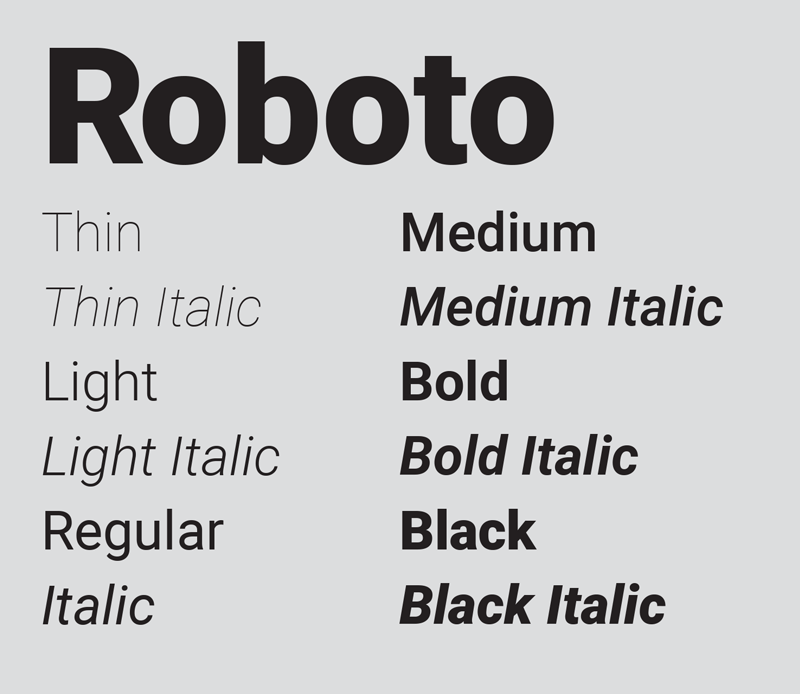 Roboto font
Roboto has been refined extensively to work across a wider set of supported digital devices and platforms. It is slightly wider and rounder, giving it greater clarity and making it more optimistic. This makes Roboto a great typeface for digital production and high-density displays.
The fonts are currently available in eighteen different styles and feature six weights.